Our Work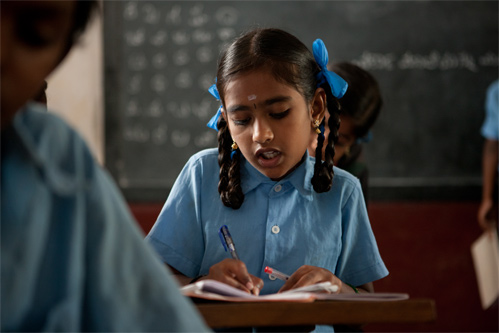 The Akshaya Patra work in Rajasthan is carried out through the four kitchens established in the state. Through these kitchens Akshaya Patra feeds 135,910 children across 1,830 schools in the state. Three of these kitchens are centralised, one each at Jaipur, Nathdwara and Jodhpur. These kitchens are highly mechanised, efficient enterprises capable of large scale cooking in a very short time. The Jaipur and Nathdwara kitchens ISO 22000:2005 certified too.
The Foundation's first decentralised kitchen was established in Rajasthan at Baran. This kitchen is run by a local self-help group that has been trained by Akshaya Patra personnel and provides food for the school children in the region. This decentralised kitchen was established to cater to the needs of children in this remote area and still overcome the problems of poor road connectivity and infrastructure that hamper constructing a centralised kitchen.
Akshaya Patra already reaches out to over 1.4 million children across India though its mid-day meal programme every day. This progress has been largely due to the support of the Central and State Governments, corporate partnerships and individual generosity. In order to fulfil its vision that 'No child in India shall be deprived of education because of hunger' Akshaya Patra knows the continued support and trust of their stakeholders is vital. Through their assistance, Akshaya Patra can achieve its mission of feeding 5 million children by 2020, and one day eliminate classroom hunger in India.